A few of our BEST Valentines favorites to make your weekend special!
Best Sugar Cookie Recipe: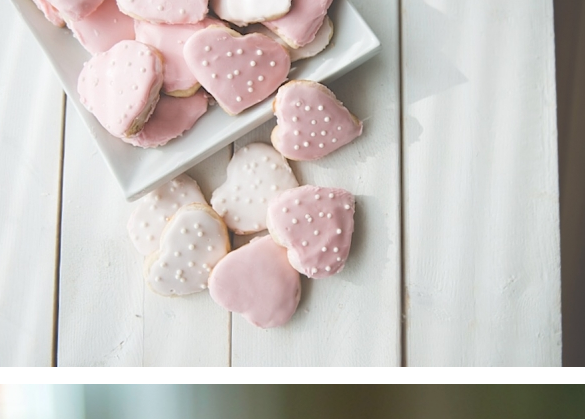 Sour Cream Sugar Cookies
Whisk:
2 3/4 cups all purpose flour
3/4 tsp baking powder
1/4 tsp. each baking soda and table salt.
Beat:
1 1/4 cups sugar
2 sticks unsalted butter
1/3 cup sour cream
1 egg
1 tsp pure almond extract
Combine the two mixtures; beat on low speed until combined. Divide dough into two portions. Wrap each portion in plastic and chill several hours or overnight. Preheat oven to 350. Line baking sheets with parchment paper or nonstick spray. Roll one dough portion on floured surface to 1/4 inch thick. Cut out desired shapes with your choice of cookie cutters. Transfer each dough cutout with cookie cutter to prepared baking sheet, spacing cookies 1 inch apart; remove cutter. (repeat with remaining dough.)
Bake cookies until edges are set and bottoms are golden 8-10 minutes; cool on a cooling rack. When cool, decorate cookies with royal icing.
Royal Icing:
4.5 cups of sifted icing sugar
3 tbsp meringue powder
1 tsp cream of tarter
1/4 -1/2 cup of warm water. Whisk together dry and then add water and continue to whisk until the icing is the way you like it.
**from Cuisine Holiday Cookies
Best Date Night Idea:
Make it a stay-at-home evening but put on your favorite sexy yet comfy dress, jazz it up with a little lipstick and make pizza together!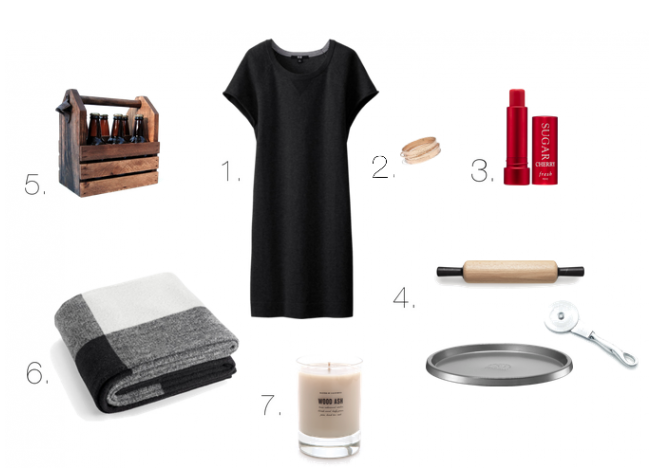 link
– Adorable ideas from
Three Little Crowns
The Best Little Valentines Banner:
Made from small linen sacks, and a heart stamp .. this adorable banner can hold anything or nothing at all! It is sure to spread a smile throughout the house!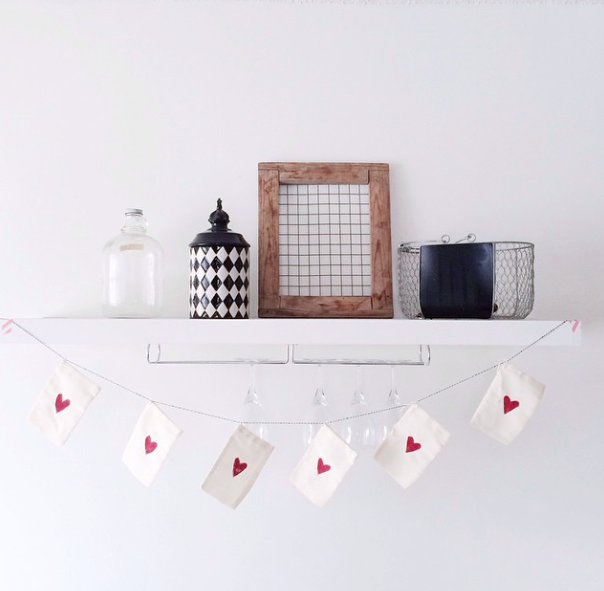 Let us know how YOUR Valentines weekend goes with the help of these ideas!