It's that time of year again! Time to think about fancying your front porch up for the fall season. Lets FIX your Front Door for Fall.
This is one of my favorite parts about decorating for fall. Your front door can say so much, its the first vision that greets your guests and it sets the stage for fall festivities.
But there are definitely ways TO DO a front door and ways NOT to do it.
We've compiled a list of our favorite 4 elements of a stunning fall front porch for you to start your brains thinking with.
1. A perfect wreath:
Not something gussy with 15 cornucopias nestled in it…. but something unique, different, yet simplistic.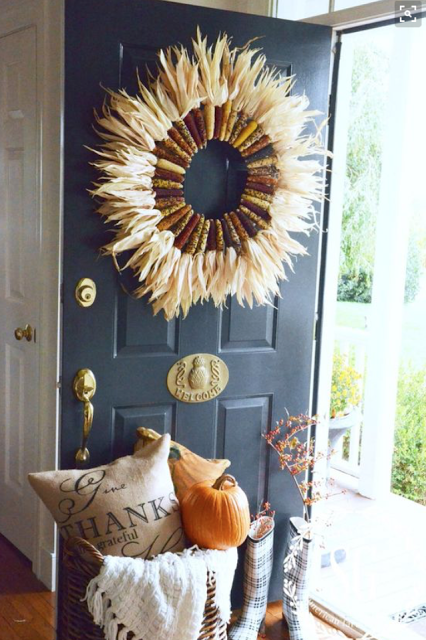 2. Pumpkin Stacking:
You can never have enough pumpkins, and we love the look of stacked pumpkins around your front door, in your flower beds and around!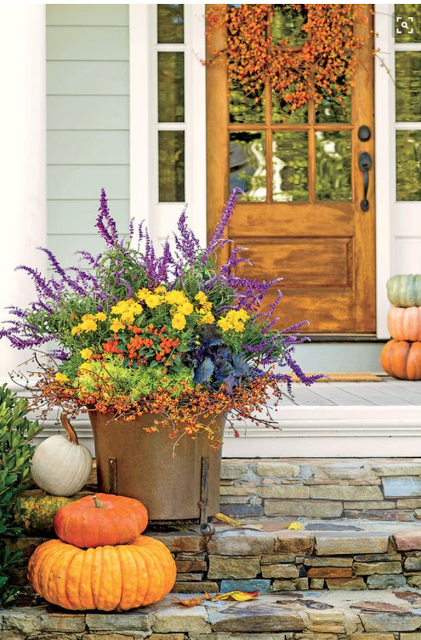 3. A "Setting":
Creating a small set of fall if space allows is always unique. We love using hay bails, homemade banners and natural textures. Instead of BOO you could add a cute "FALL" banner since Halloween has past!!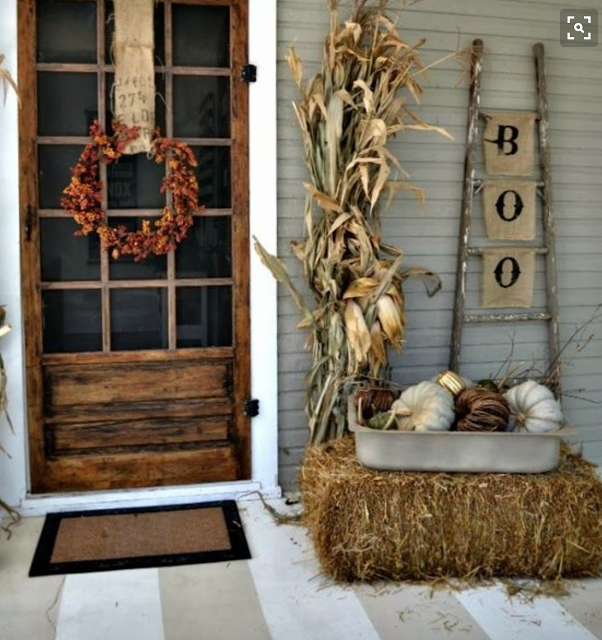 4. Be Different:
Think outside of the box as this home has by being asymmetrical and creating height to their design