Tis The Season!!!
The mad rush has officially BEGUN. And if you are like me, you are running around
trying to think up new and creative ways to use your same-ole same-ole
decorations that you pull out of the attic each year.
We have a few ideas how to turn an item that you use year-round into a seasonal decoration!
A WINE GLASS!
(Now, of course, you may see this clever contraption at my house if things
get too hairy with my to do list….)
However, we want to share 6 of our favorite ideas of how to
whip up holiday decor and Do IT Yourself:
The Wine-Glass Globe/Candleholder:
This multifunctional idea turns a glass into a gorgeous snow globe AND candlestick!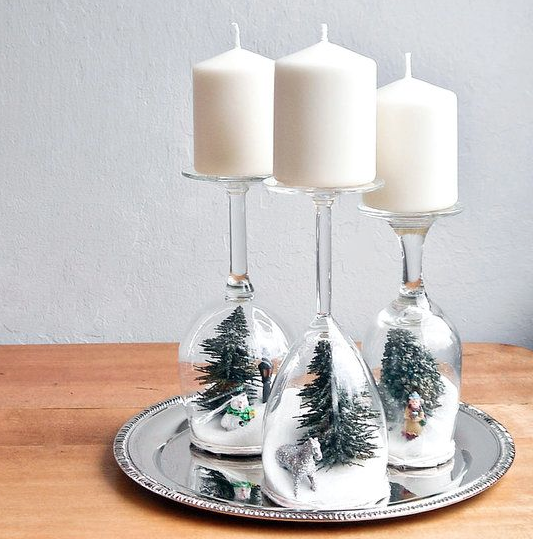 The Patterned Wine Glass:
If you have a hand for drawing (or know someone that does!),
this is a simple task to create a beautiful glass.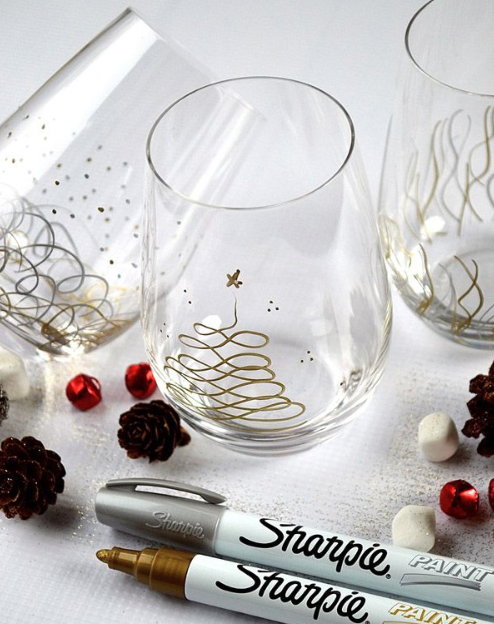 The Tea-Light Candle Wine Glass Vase:
With a little bit of wire, tea light candles, and faux snow …. tadaa! This creation comes to life!
The Terrarium-Votive Candle Stick Wine Glass:
Who knew a simple stem of holly could turn a gorgeous wine glass into an instant terrarium!
With the addition of a small votive candle on top,
this could make the perfect ambiance on your Christmas table.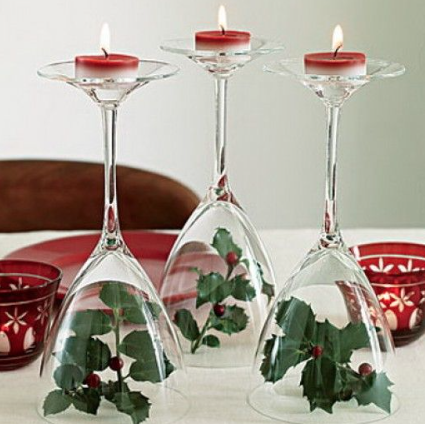 The Christmas Tree Farm Wine Glass:
Using a simple sheet of scrapbook paper folded in a cone shape around the top of the wine glass, you can create your very own tree farm!!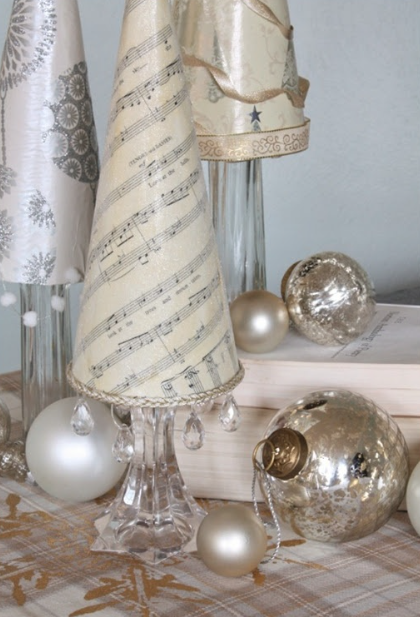 Lastly – The Snowman Votive Candle Wine Glass
For a little humor and fun... why not dress up your wine glass as a snowman for a festive glow?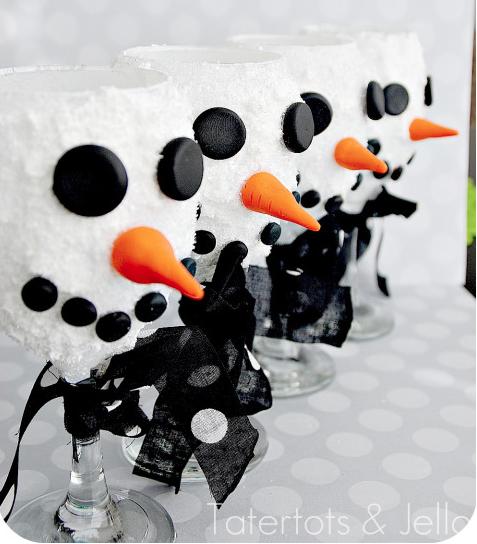 Hope these ideas start to get you in the holiday spirits… literally! 😉 and just remember…