The season is upon us… the season of dinner parties. If anyone is like me, we stress up until the minute that dinner party is over, making sure each little detail is perfectly executed. So we thought, why not lay out a few ground rules on dinner party details!
Dinner Party Details : Today we will be focusing on the table setting and how to really make those dishes talk.
Minted has come out with several themes that we are just drooling over, so we wanted to showcase a few of our favorite and tell you why.
Golden Pine
Contrast is the name of the game in this color scheme. A watercolor napkin set the tone for a golden glimmer when pulled together with the two-toned cutlery. But it wouldn't have been the same without a stark charcoal tone on tone layered plate and saucer as the centerpiece.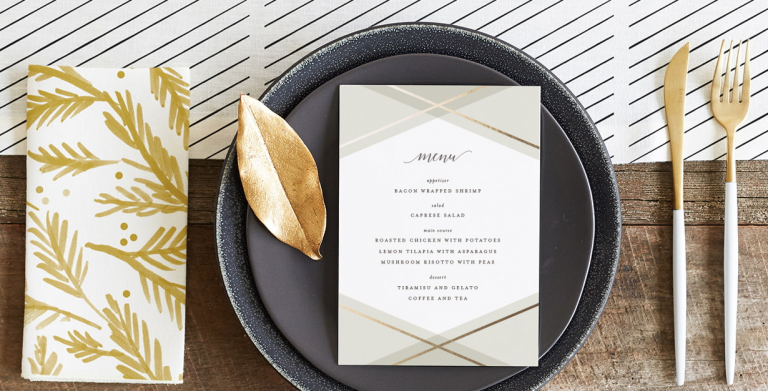 By the Fireplace
Crimson and burnt orange may not have been the likely pairing that would have first graced your mind, but these autumn colors really put the rest of the table to shame, leaving the rest of the table to white and gray so the enchanting fall colors take center stage.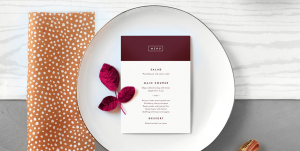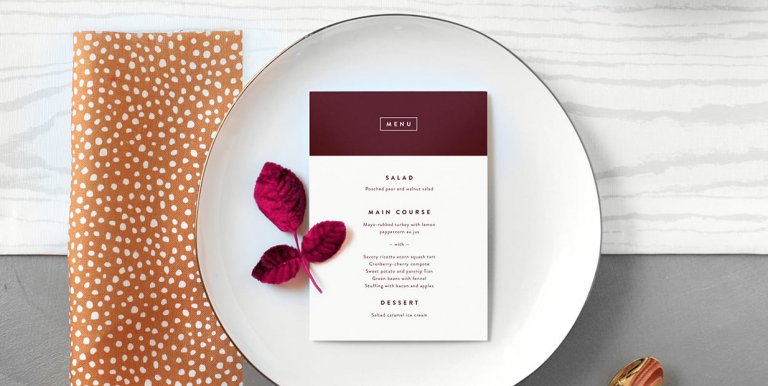 Downtown Chic
This more modern tablescape focuses less on colors and more on the pattern play. From a speckled table runner to the silhouette leaf napkin plus even the slightest of texture on the plate and saucer, we are greeted with a table easy on the eyes and rich in the mind.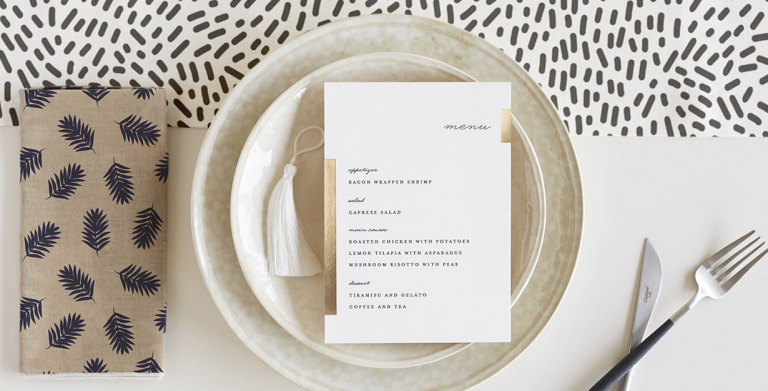 Luxe Lodge
We will say… this one has us giving all the heart eyes. The copper cutlery really sent it over the edge. Most everything is what we fondly refer to as "winter ice". But with the addition of the perfectly chosen napkin and the copper accents we quickly fell in love.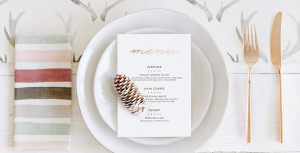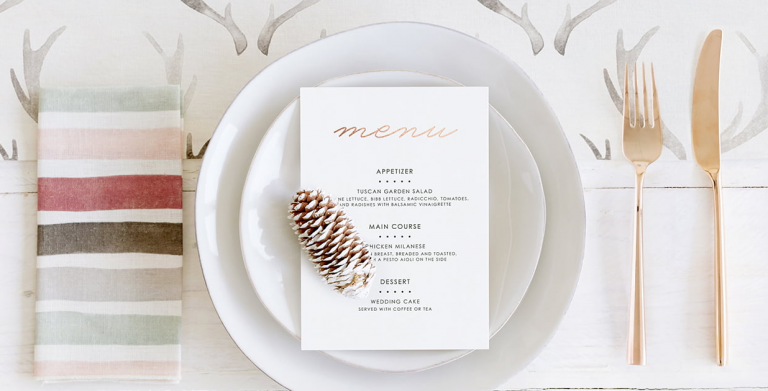 Jump start your dinner party details and start creating that perfect table.