If you have followed Traci for very much time at all, you have probably heard about our "online design" package called
Design Delivered
!
Well, tighten your seat belts because we have taken off with this service and refined it for YOUR use and ease.
Now, after YOU… the client, choose the room you'd like designed and tell us a little about the space, we will complete the design in a quick and organized fashion. You will then receive a beautiful box in the mail containing samples of your paint, fabric and any other items you'll need to put your room together.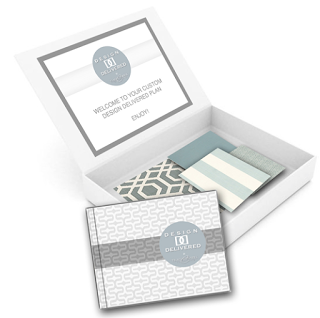 As always, you'll receive an email with your full custom design, and links to each and every product needed to transform your room.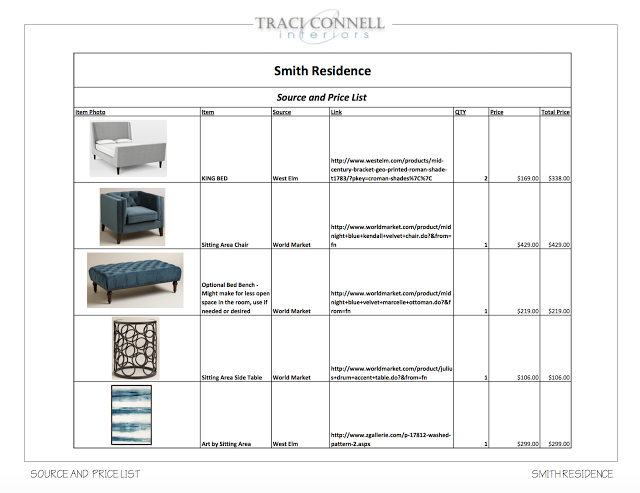 Check out the soft and relaxing Master Bedroom below!
The client wanted a "retreat" in their home, that was all their own. Away from work, kiddos and TV!
So we created just that.
With a few drawings and elevations we were able to lay out the space just right.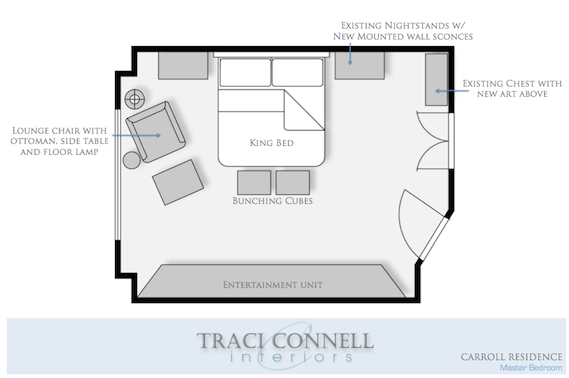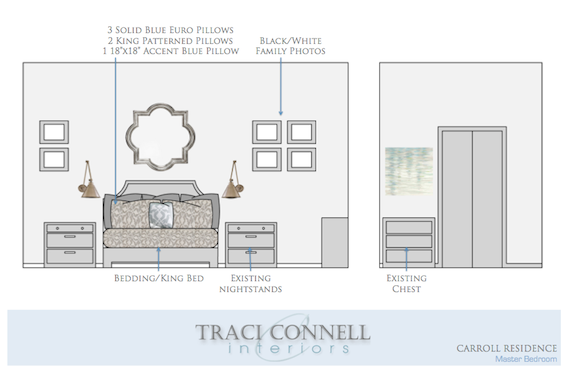 And then see the full package come together! The beautiful blue-grey, cream and
ivory really brought this look together.
We used a washable bedding set that will be perfect in case those kiddos or puppies sneak in. The crypton fabric headboard protects their bed for years to come.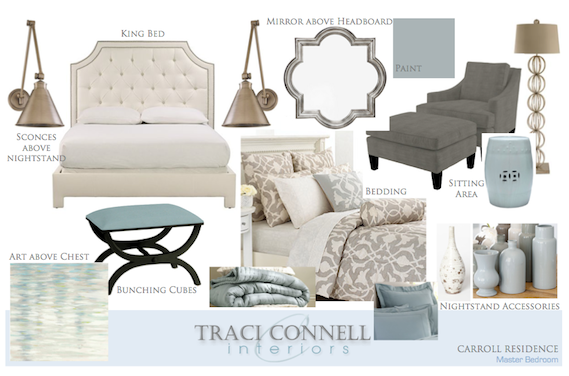 Even throughout an online design project, we can continue to uphold our standard of livable luxury and durable design.
We
loved the whole outcome! Contact us to help make your bedroom (or any room) a perfect retreat!