Over the years, we have grown, changed and loved many different styles and trends. We also have taken pride in creating a look that is uniquely "ours". When this project was complete, we just loved the final images and it brings the heart of urban design to our name and something we LOVE implementing.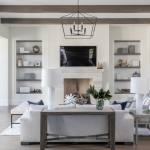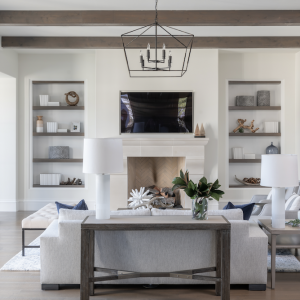 Part of what we like to call "urban" is the use of black framed windows and a mix of light and dark wood stains. We have moved away from the dark hardwood floor look to a lighter, brighter and natural wood stain that is a fantastic choice to any home.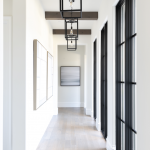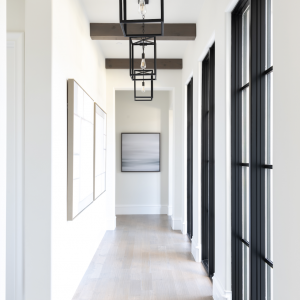 Wall color? We say white – white white white. It blends perfectly with the white oak floors and gives you the freedom to design at will and bring in any color, or no color at all!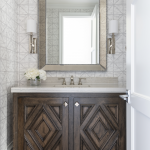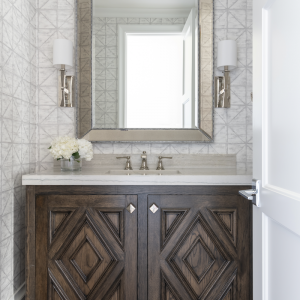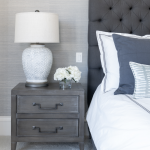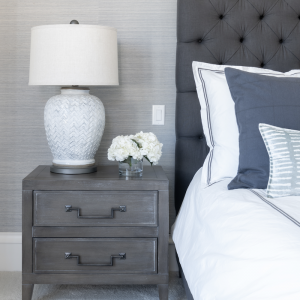 Details like wallpaper, or geometric carvings find their place in small areas, where they turn a small space into something all its own. With the simplicity of white walls and light floors, you're given a blank canvas of possibilities.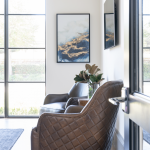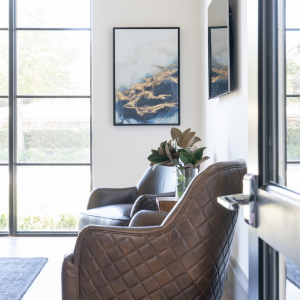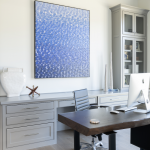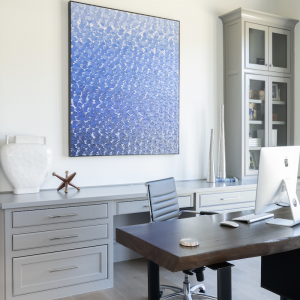 We love the camel leather color. It really screams urban and it offsets perfect with this storefront glass windows from floor to ceiling. Definitely having window jealousy at this house.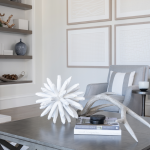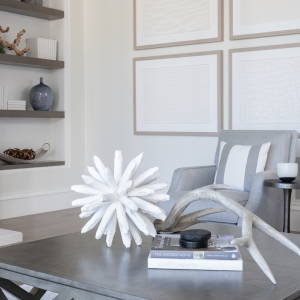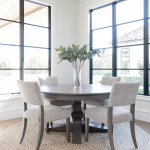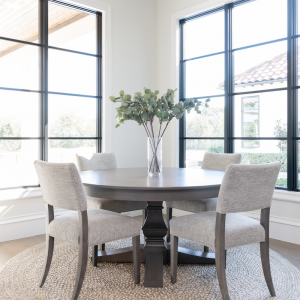 We DID bring a quick pop of color into the otherwise, black white and wood home, with a blue art piece in the office. A little burst of life was just what it needed to feel loved.
Throughout this whole project we threw in a sisal rug under the kitchen table (yes it IS so cleanable – our designer Courtney's  daughter spilled cranberry juice on hers last week and it wiped RIGHT UP with no stain at all), scratch proof surfaces on the wood table tops and some pretty awesome stain proof sofa fabric so this home can be luxury and functional all in one 😉 Now THAT'S the ease of glamour.