Children's rooms are ALWAYS fun. We are able to use a piece of creativity that we can't use anywhere else in the home. A fun, sparky, and different technique.
In this nursery, the client wanted a space that would be calming to a newborn, yet aesthetically pleasing to all that entered. A modern twist on "Peter Rabbit" was implemented as a theme, combined with wood tones, natural elements
and a killer birch branch wallpaper by Cole and Son.
The Final Product: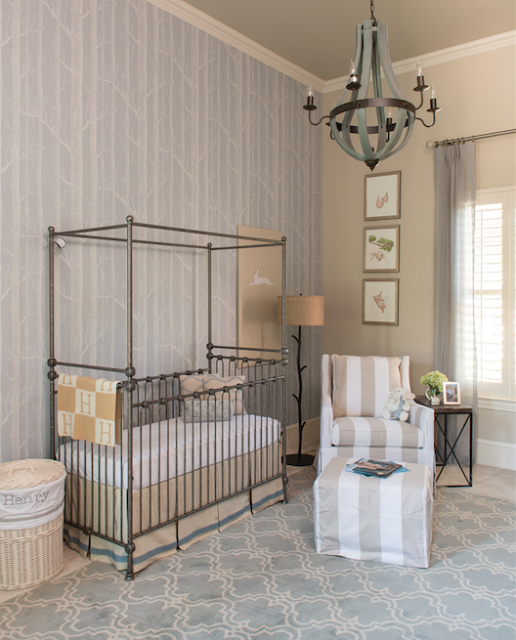 Simple beige canvas art with a motif of a rabbit flank the gunmetal canopy
crib that sits in front of the birch wallpapered accent wall.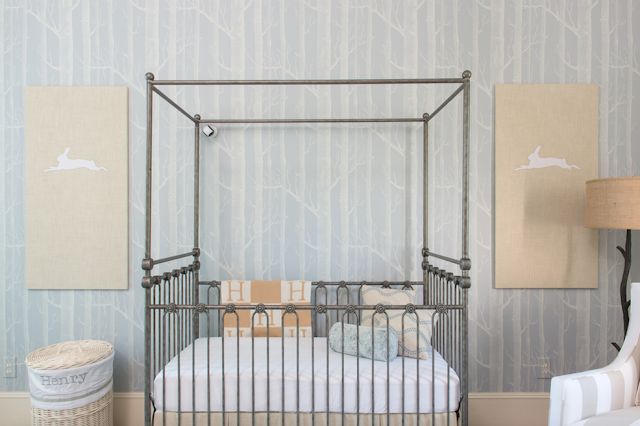 A wooden chandelier hangs from the center of the room with ease and brings in alternate wood tones and a blue painted wood to contrast the colors throughout the space.
One of our favorite pieces that proves our point of adding creativity in a children's room that can't be added anywhere else, is this alphabet inspired dresser!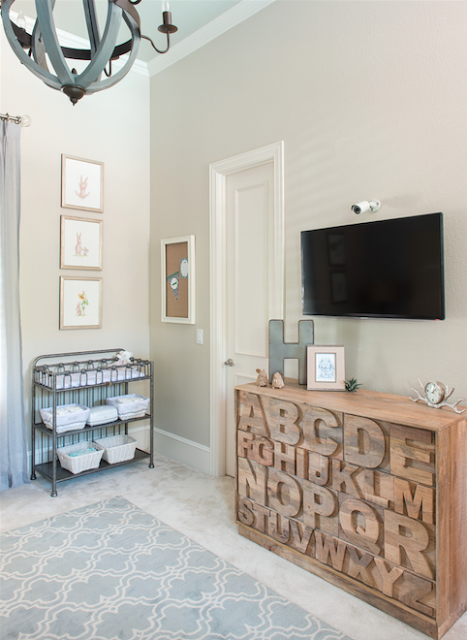 This sweet beige and cream striped glider is a place of comfort for the babe to be rocked. Because when we create a nursery, we know we are not only creating a beautiful space, but a place where the most beautiful memories will be made in
raising this precious child.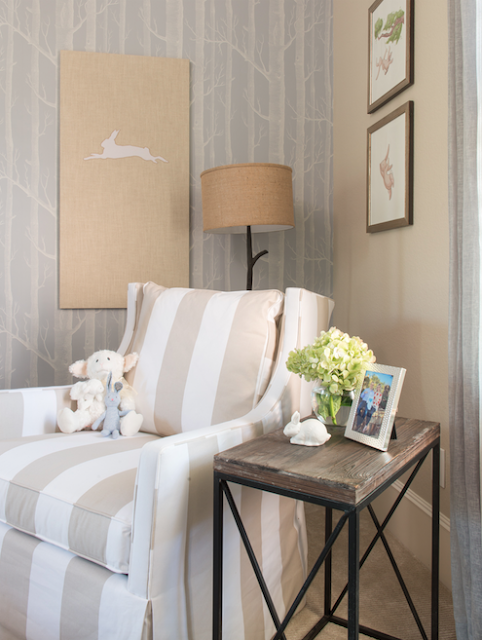 Sweet Henry, we hope you grow to love your fun, soothing bedroom as much as we do!