Every room we design is fun and unique for its own reasons … but Master Bedrooms are always a blast to design because it is a space so special and close to the client's heart.
A master bedroom is a place many people spend most of their time, and each person has their own reasons for wanting it special.
Some want it "spa like", some want it "calming" …. maybe "relaxing", "clutter-free", or "clean" is a word you would use to describe it?
Well, whatever you'd like to call it, here is our latest and greatest master bedroom designed for a fabulous client.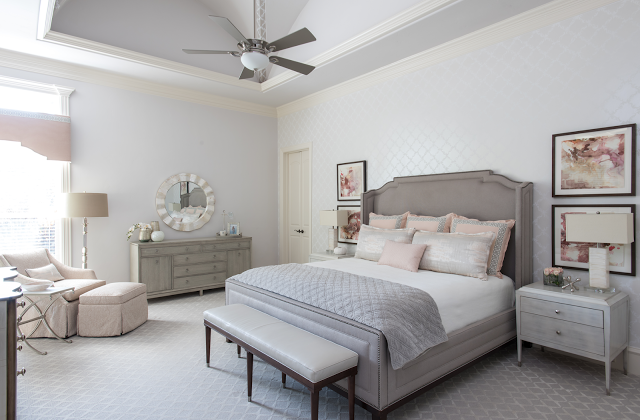 With a neutral color scheme and a pop of rose color throughout the space, we chose a trellis patterned wallpaper with a beautiful sheen for the headboard wall as an accent … and then decided to add a pop of this beautiful wallpaper along the lines of the vaulted ceiling to outline the uniqueness of this space.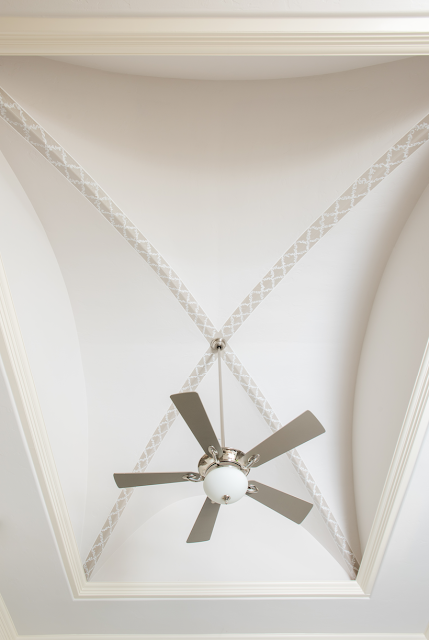 A custom upholstered headboard sets the stage for a grand focal point in the room. Flanking this beautiful king size bed are two pairs of artwork that bring the rose, cream and peach color scheme together.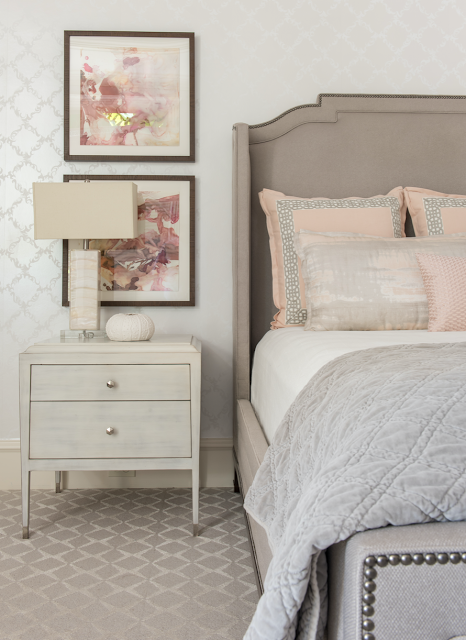 Many people love a cozy corner, and this comfortable arm chair and ottoman make the perfect addition to a beautiful room!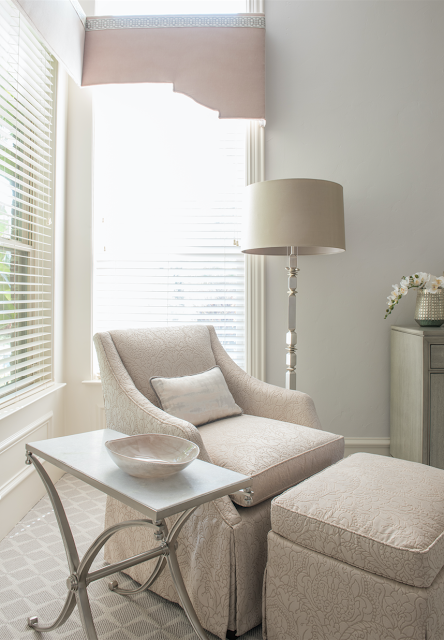 Custom casegoods throughout this room add another level of texture, wood and beauty to each wall. The painted dresser and nightstands bring a new color into the space that creates a calm depth that the client desired.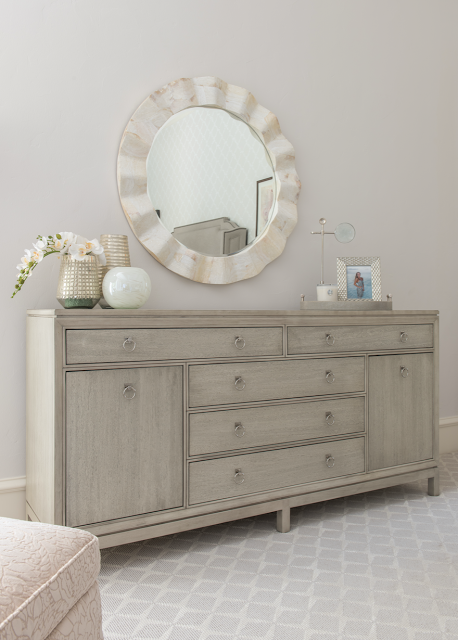 Bedding can make a space … and in this circumstance, these custom pillows turn heads and scream comfort in so many ways.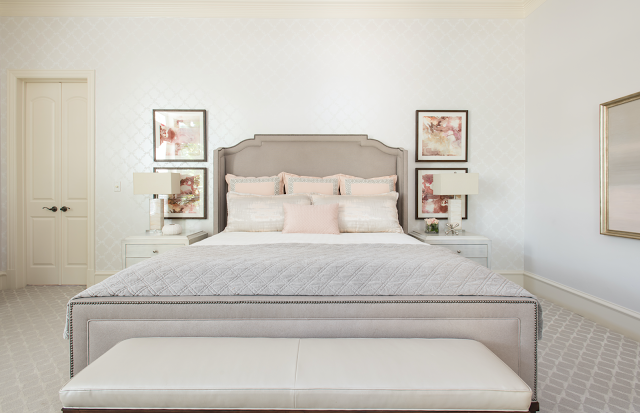 Are you ready to create a new
oasis
in your
Master Bedroom
? Let
us
know today!