Sometimes the key to the perfect design isn't how MUCH we can change
but the drama behind it.
PAINT!
Changing the paint color can transform the space without changing one other single thing for so many reasons.
Check out the before and after of a breakfast nook space we designed
earlier this year and just had it repainted: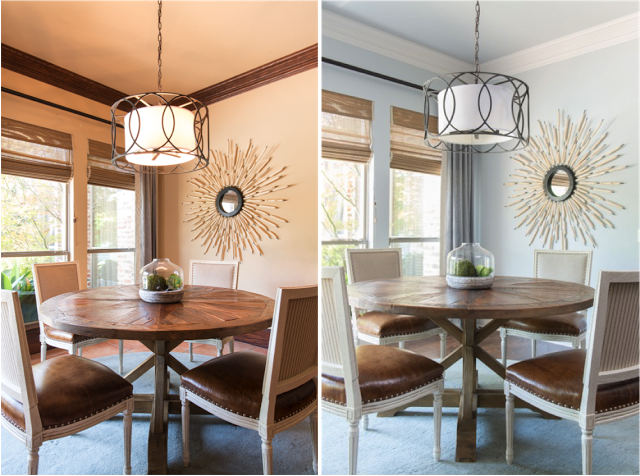 The exact same furniture, drapery and mirror …. with NEW wall color and trim color! From dark to light and bright with one simple roll of the paint brush!
Why does paint color affect a space so much??
Here are 4 reasons WHY:
1. The light is affected by the paint:
The taupe gray paint reflects the bright light coming through the window and helps to tone it down a bit and cozy the space up!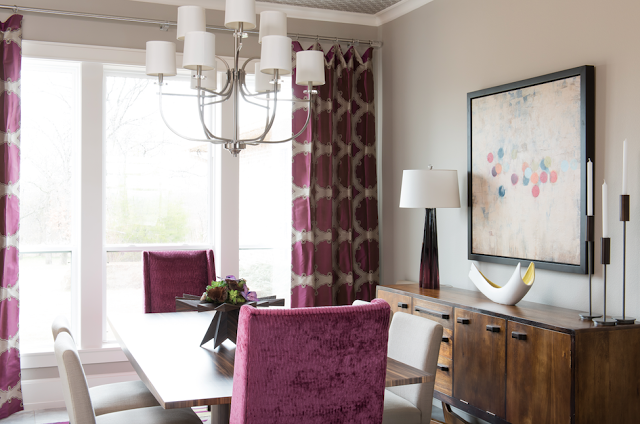 2. The paint color sets the warm or cool tone for the space:
In this example below, the original paint color set a very yellow, warm tone and when painted gray blue, the pace is transformed into a cool, light design!
BEFORE:
AFTER: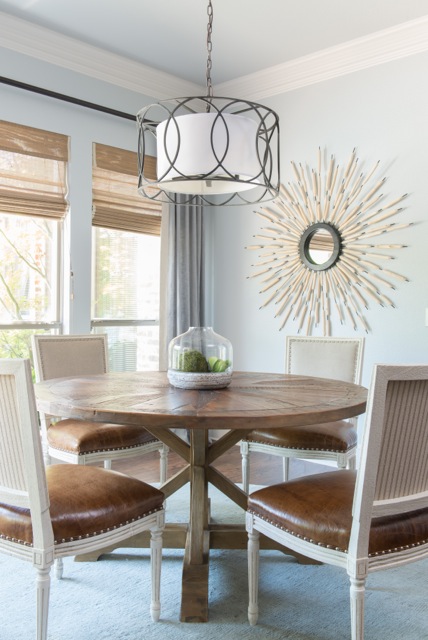 3. The trim paint color is the "outline" for the room:
Outlining the room is like "coloring between the lines" … and the lines have to be perfect! Whether the trim is dark or light, it all fits perfectly into the design. With the black leather sofa in this design, the dark espresso stained trim brings it all together.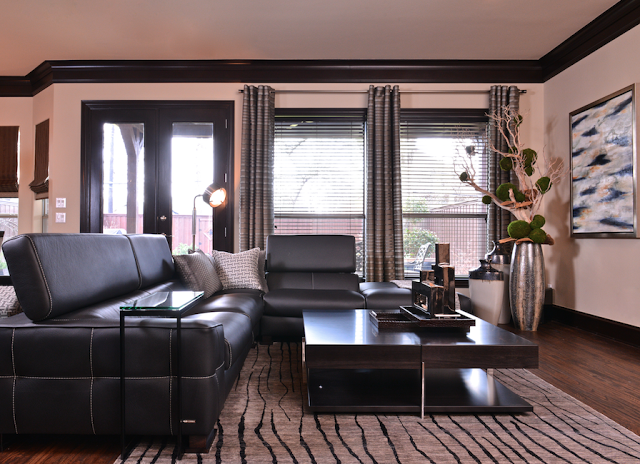 4. The paint color pulls the main color of the color scheme around the space:
A gray blue color within the custom bedding was pulled onto the wall!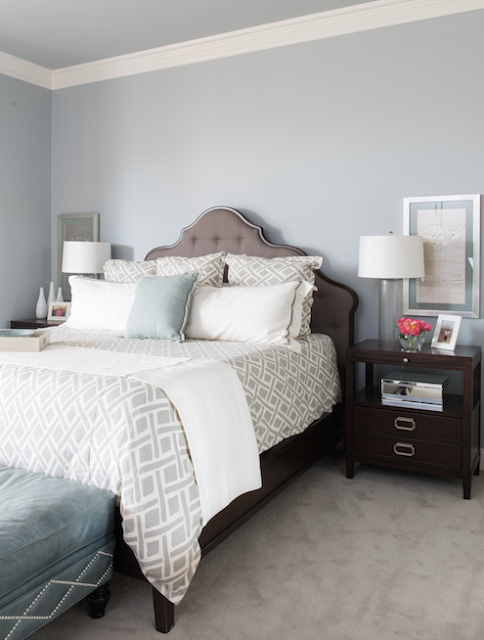 Whip out your paint swatches and start brainstorming! What space can YOU transform?