Dare I say I have Cabin Fever?
Being iced inside my house for three days… going on four…
has almost forced me to do the dreaded…
Pantry Cleanout!
Since the kids are home from school tomorrow, I might as well get a few things
done around here… starting with FOOD- getting rid of it.
While I'm stuck in the pantry, I will do what I do best… dream of ways to improve it!
Let's start with the best of the best-
Wine storage… yes!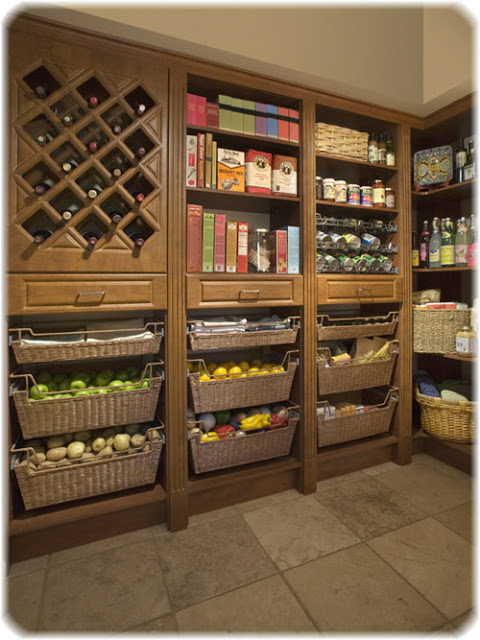 An unexpected finish on the pantry door is always a treat for the eyes!
Paint it an accent color or use chalkboard paint-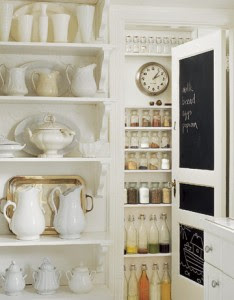 Add shelving near the bottom for the appliances you seldom use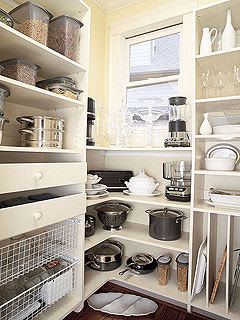 Sleeping with the enemy… need I say more?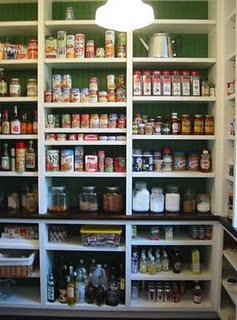 Now head inside with the paintbrush! Love the yellow-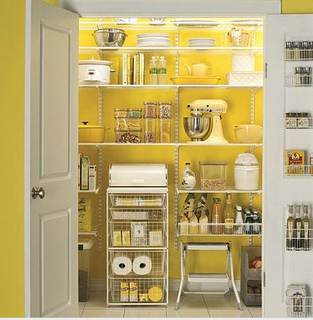 on glides to easily reach your staples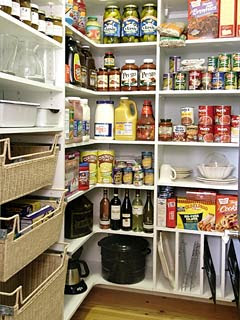 I love some of the concealed storage in the drawers…
it looks more like a clothes closet rather than a pantry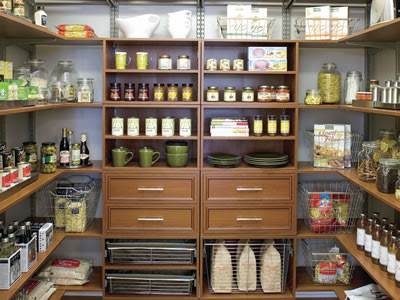 Sliding pocket doors save space and the counter provides a work area as well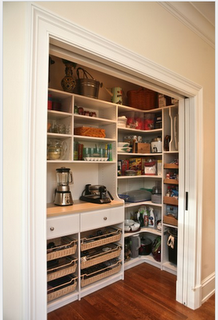 Don't forget to add an updated light fixture… fun!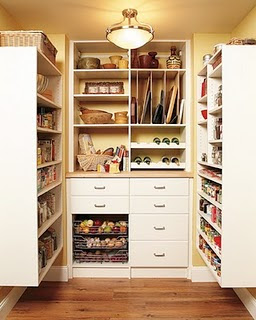 How about granite countertops in your pantry? Oooh la la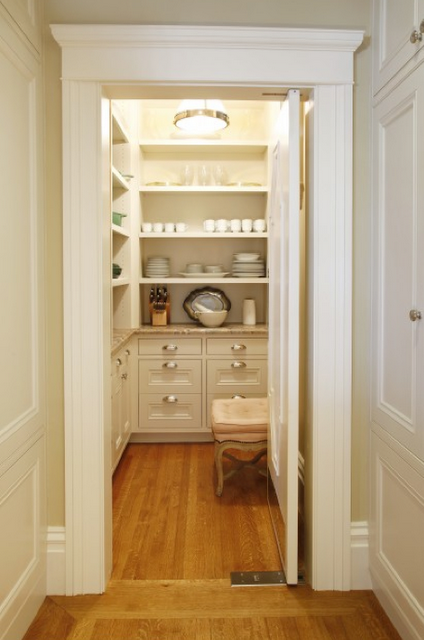 When a walkin pantry is not an option, double doors allow easy access, shallow
shelves and vertical storage on the inside of the doors-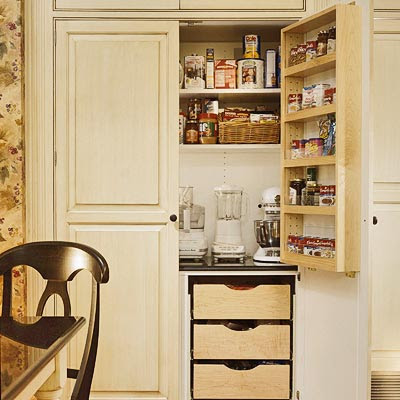 And a bonus for small spaces… pull out shelving for canned goods and small appliances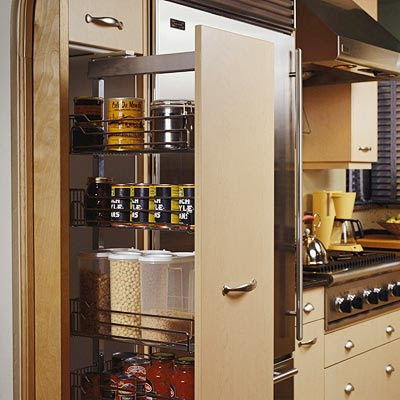 Maybe you will join me on the LAST…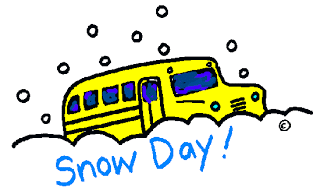 Until next time,
Images via* Country Living, Cooking Light, Wellborn Cabinets, Gast Architects, Aurdecordesign,