Even though it is "freezing" in Dallas right now,
it IS time to start thinking about the great outdoors!
Many of you are traveling for Spring Break this week, but
if not, get outside and get a jumpstart on your outdoor living space.
Here is mine… (I need it to look like this again… since
now it is dull, dreary and… dirty!)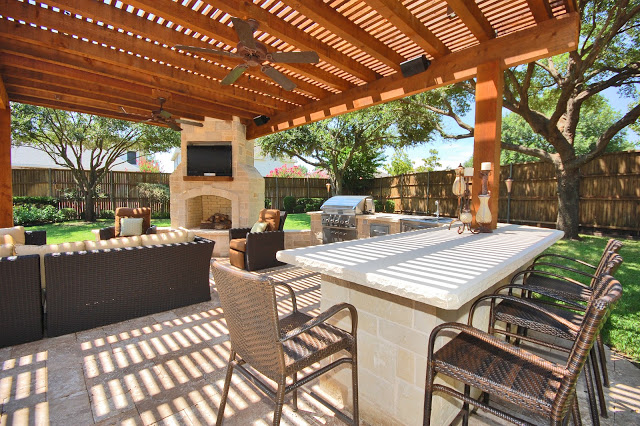 And this side of the patio… covered with pollen- sigh…
(and dead plants:)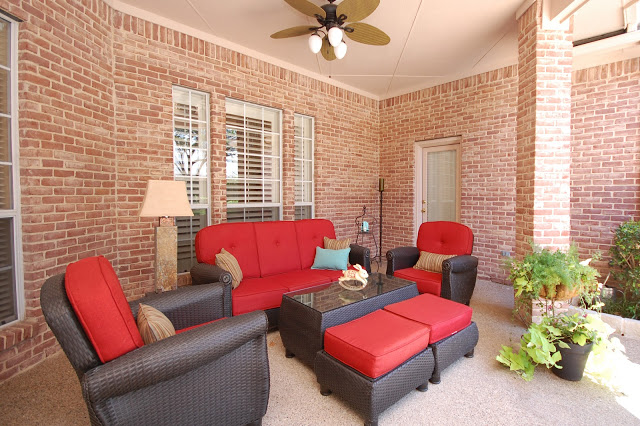 Now let's work on yours…


PATIOS: They are a part of our lifestyle — extending our family rooms
into the outdoors to take advantage of nature, sun, and fresh air.
They are transitional spaces that blend the best of indoor and outdoor life.
More than ever, patios are where we entertain guests, spend time with families,
or just get away from it all. Drool over these beautiful patios and
steal some of the ideas to try in your own outdoor getaway!
Candles?? Yes please.
Color, Color, and more Color!
Accessorize with lanterns, baskets and pillows


Garden stools are the best kept secret…until now!
Wall Planters! (Easily a DIY project)
Create your own hanging garden


Even though it is outdoor, don't be afraid to make it look like home


I would feel like I was at a resort everytime I walked outside if I lived here! Amazing.
(Yet again, more garden stools!)


For a natural, organic, and free-ing look, try hanging glass (or clean plastic) bottles
filled with flowers and hung with twine from trees, or a covered patio.


Even if it's not Christmas, a few lights make everything seem a little more festive!
I found a few outdoor specials today while browsing around and
thought I'd share in case you've been inspired!!
Pottery Barn's Magnolia Blossom String Lights
Pottery Barn's Punched Ceramic Lanterns
Until Next Time,