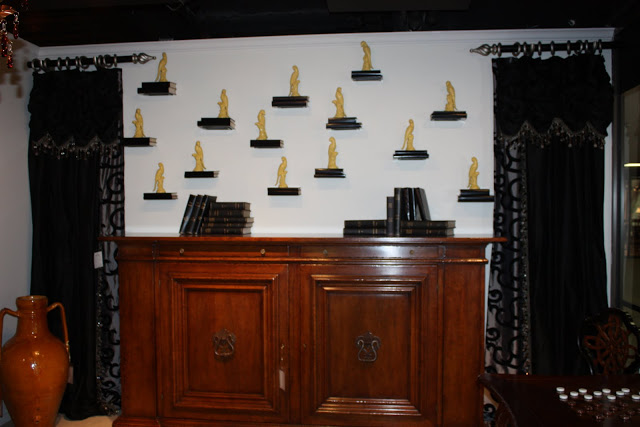 You may never see me without my camera. Most likely because I never know what will inspire me
and my hands are usually too full… so I snap instead!
Maybe you are not into yellow statues… BUT
what you may be able to use is the idea of the
wall grouping
from
Ambari
.
I am a fan of a bit of the "unexpected" and it is easy to accomplish! The idea is not to have a single
piece of art hanging in every space but to vary them around the room… perhaps a grouping
of smaller items on one wall, a large piece over the mantle and pieces stacked vertically on another.
Switch it up!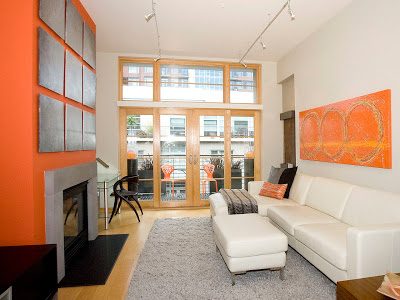 First of all… love the color combo, but check out the impact that the silver squares
have on the space. Number one, you cover a lot of ground and two, the look can be
achieved inexpensively! If you are brave, head to
Home Depot
for some spray paint and
foam board (or metal sheeting if you dare) and viola!
A grouping to die for!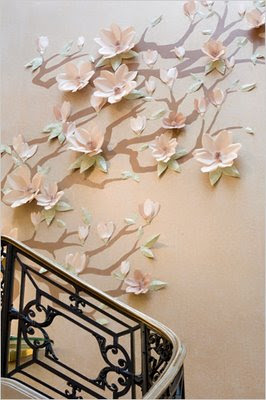 Another look I love… certainly because it is different! A
muralist
completed the look by painted
the branches but you can group these flowers together for a big impact as well!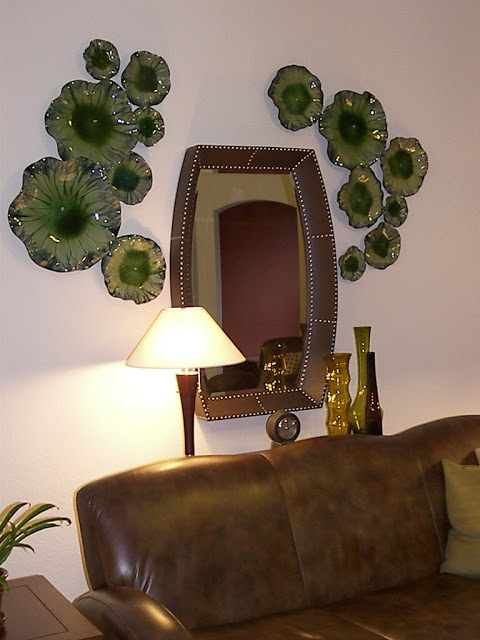 Here's a favorite that I installed a few years ago using plates from
Global Views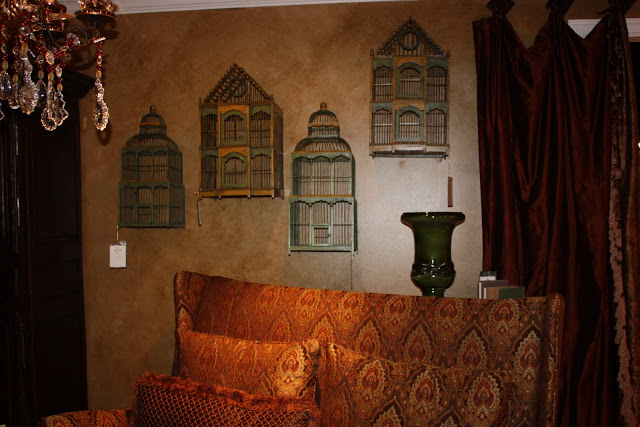 Inspiration to get your collections out of the attic and hang them on the wall!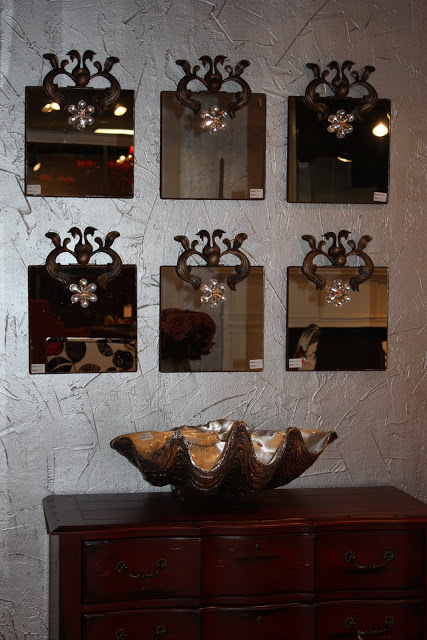 Mirrors are a great to use in this application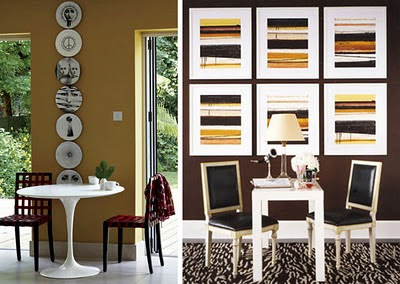 Take advantage of vertical space always!!! On the right, simple prints framed alike- you can do that!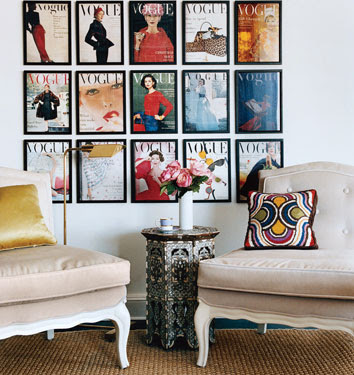 In a craft room? Teen room? How about framed album covers for the media room?
Golf calendar pages for the study? It goes on and on!
Just remember when installing for "this look", it has a gallery effect so you want less space in
between each piece to get that WOW Factor!
**Leave me a comment below of your most unusual wall collection. I will share the posts
so you can have more great ideas for your hidden treasures:)
Until next time,
Traci
Images via** Domino magazine,
Lonny
and Moi